Planning and Executing our Chili Sale and Darin Chiropractic Visit
---
Planning for our Chili Sale
Jon Roderick of Jerry's Cafeteria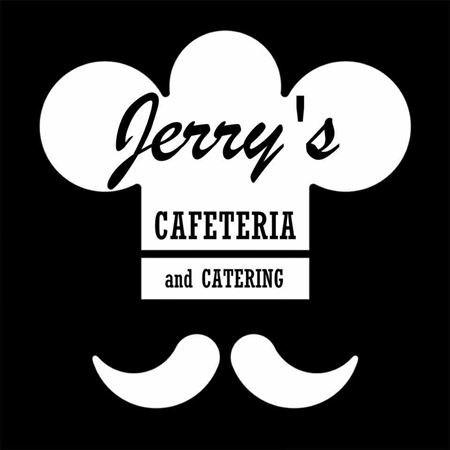 Monday and Tuesday students were working out and planning the details of our chili sale at our Warrior home football game. Jon Roderick came to class Monday and briefly on Tuesday. He offered to make the chili, suggested the method he thought would work best to package it, sell it and vend it at the football game and helped students figure out the price to sell it. 
Brian Bauman, the CEO of the class, led the discussion and students worked together and decided the logistics of the set up of a vendor stand and tent, tables, coolers, and signs. Nicole Woolard of Push Media Solutions spoke to the class and created an event on Facebook with all the details. She made suggestions for other social media opportunities. 
Thank you, Jon Roderick and Nicole Woolard for sharing your morning with CEO and for all your suggestions and help.  We appreciate you. 
---
Rewards Far Exceed the Costs
Dr. Christina Darin, Darin Chiropractic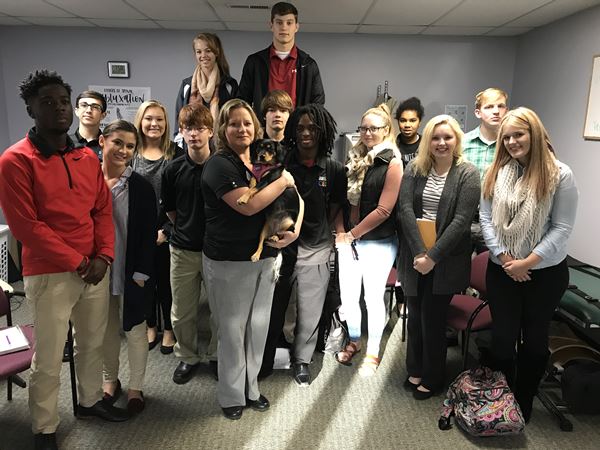 Dr. Christina Darin of Darin Chiropractic shared with students what is was like growing up in a small town and how her plans after high school kept changing.  After she completed massage therapy school, she decided she wanted to do more to help people and enrolled in Logan Chiropractic College. She graduated from Logan in 2008, which was the worst time to obtain financing for a new business. She worked with the Small Business Association and eventually got approved for a loan. She worked with other chiropractors before opening her own practice in Granite City four years ago. 
Darin Chiropractic offers many services at her business and Dr. Darin is passionate about helping people improve their health and well being. She is also passionate about giving back to our community and recently became an investor in the Granite City CEO program. She is hosting a Ladies Night on November 15 and is a supporter of the Marching Warriors, the Granite City APA, Shriner's Charities and the Special Olympics of Southern Illinois. She was recognized for being voted in the Top Ten for patient satisfaction in the State of Illinois.
Dr. Darin informed students about medical insurance, co-pays and coinsurance and the difference between employees, associates, and independent contractors. She told students the rewards of helping people improve their health far exceed the costs of doing business. She uses a software management system to control and update her stats each day, week and month, which helps her manage her business and her team. 
Dr. Christina Darin, CEO appreciates your time and commitment to CEO. Thank you for investing in our young adults of Granite City. 
---
CEO Chili Sale October 20
Warrior Football Game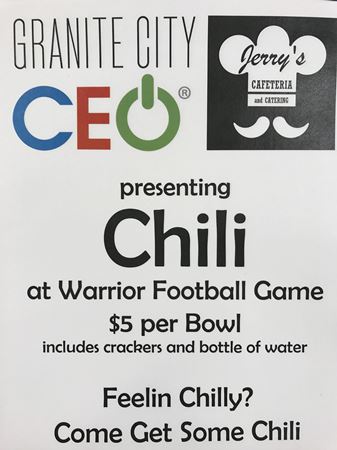 Lat week students met with Mr. DePew, principal of Granite City High School, to talk about the possibility of selling chili and the logistics of set up. Students completed a district fundraiser activity form for Mr. DePew and talked to the Band Parents' Association President about selling chili in a separate stand. The Band Parents' Association runs and works the concession stands at the football games. Everyone approved the chili sale for CEO.
The students met and labeled the brown paper bags with a Jerry's Cafeteria and Granite City CEO sticker on Thursday, after Scott Schank designed and printed the stickers and a banner to hang on the canopy stand. Morgan Tucker, the COO, organized the students working the event and hosted students at her house. 
On Friday students began setting up the canopy, signage and tables at 4:30 with the coolers and bowls, bags, spoons, napkins and cheese donated by 1st MidAmerica Credit Union. The Bank of Edwardsville donated the bottles of water. For $5, customers received a bowl of chili, a spoon, crackers, cheese cup, and napkin in a brown paper bag along with a bottle of water. Students worked together, organizing, filling orders, vending in the bleachers and enjoying a bowl of chili. It was a good night and a success! Our profit or loss will be figured on Monday. 
Thank you to Jon Roderick of Jerry's Cafeteria for partnering with CEO and providing the chili and other items. We appreciate your time, advice and expertise. Thank you to The Bank of Edwardsville for providing the bottles of water and to 1st MidAmerica Credit Union for the shredded cheese, which was a bonus. Thank you to Charlie Gitto's for supplying us with styrofoam bowls and small cups for the chili and cheese. CEO appreciates your support and generousity. 
---
Student Journal Highlights for this week
---