Keeping Industries Running
CEO Business Visits
---
Fixing One of a Kind Electric Motors
Dale Hamil, President, Illinois Electric Works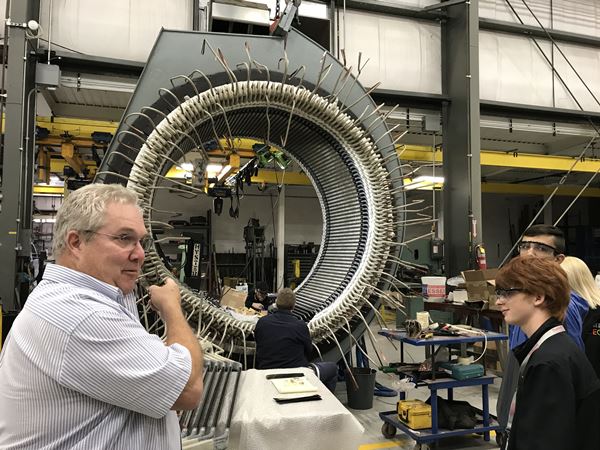 The CEO class headed to their soon to be host business, Illinois Electric Works, and met with President Dale Hamil. He stressed the importance of being early every day and even incentivised CEO students with the offer of coffee for everyone. The class was split into two groups and were led on a tour by Dale and Trent Hamil. Students learned about electricity, and electric motors in the process. Dale stressed to students Illinois Electric Works keeps other industries running. They repair and rebuild one of a kind electric motors, generators, compressors and other industrial equipment for power plants, refineries, water plants and other industrial facilities. Safety is the biggest concern for Illinois Electric Works and they have safety meetings every Monday morning. After the tour the class watched and listened to the company owned Tesla dance and play Christmas music.
Thank you, Dale and Trent Hamil, for sharing your morning with CEO. Thank you for investing and supporting Granite City CEO.
written by Scott Schank
---
Reorganizing and Changing Leadership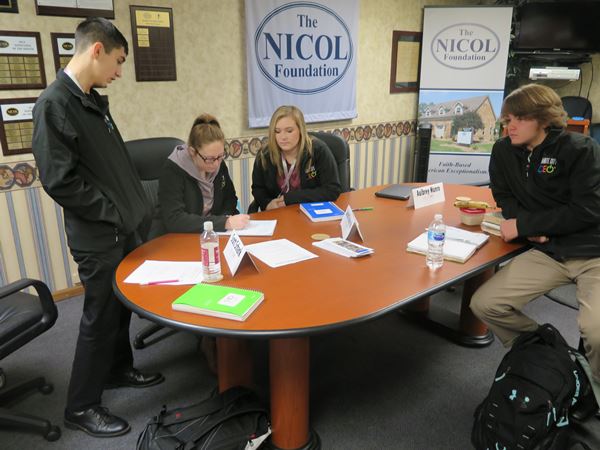 The CEO class fletched out their committees and responsibilities for the upcoming event, the Best of Our Granite City Area, during their class time. The class was lead by Mrs. Greenwald who stepped in and organized the committees differently after student Brian Bauman stepped down as CEO. Now the class will be led by CEO Scott Schank.
Ashlynn Merz completed the typing and proofing of the event package papers, which allowed the students to begin their quest for inviting businesses to our January 30 event. Despite the class time being shortened by the early dismissal day on Friday, the class managed to accomplish their first business visit for our event.

written by Scott Schank
---